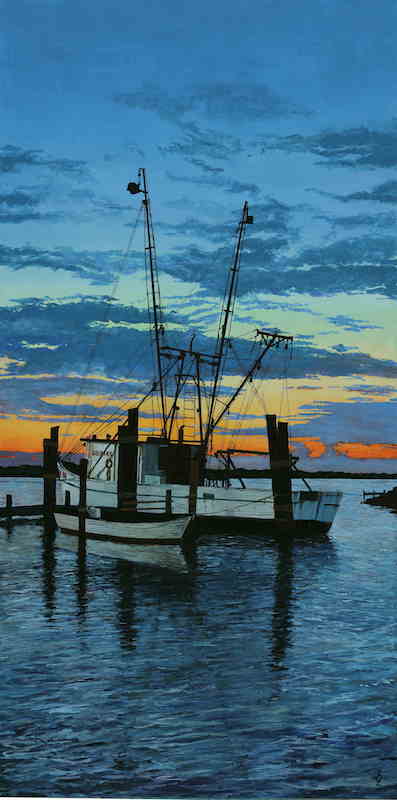 I juried the Art League's March Open Exhibit 2019, which is on view in their Alexandria, Viriginia, gallery through April 7. For Best in Show I selected a painting by Jeff Lodge, Sunset Trawler, and also awarded Honorable Mentions to eleven of the one-hundred exhibiting artists. Haven Ashley interviewed me about the process of jurying. That conversation appears on the Art League's website and is reproduced below.
---
Not confined by theme or medium, open exhibits at The Art League gallery give artists the opportunity to submit their best work, from airy pastels to lustrous ceramics. Through hundreds of distinct entries, our exhibiting members approach their work from vastly different perspectives. Some express opinions on current events; others experiment with color. Two artists may capture a similar landscape, yet one uses a camera, and the other, oil paint. Thus, all-media exhibits present the juror with unique challenges. They must curate an exhibit that both showcases the individual artist and forms a cohesive show. This month our juror, painter Costa Vavagiakis, was up to the task.
Haven Ashley: What was it like digitally curating an exhibit?
Costa Vavagiakis: First off, it's difficult to judge an open media show. There is so much variety of style, technique, and medium. That being said, it can be hard to pick up some of the qualities digitally, like the texture. You have to s​ense​ the quality of the work instead. Though the jury process is harder [than in-person jurying] it's still fun. I make it work.
What advice do you have for artists submitting their work digitally?
Context is everything. Your work is always going to be judged if you put it on display, and you always have what I call "A" and "B" work. You never want to show your "A" work with your "B" work—​ ​it will bring down the better piece, and sometimes the lesser piece will stand out more. Just put your best piece in.
Did you notice any recurring subjects or themes emerging as you made selections?
I was impressed with the overall substance in the work. The intent, the quality—​ nothing was trivial. The artists here seem very committed.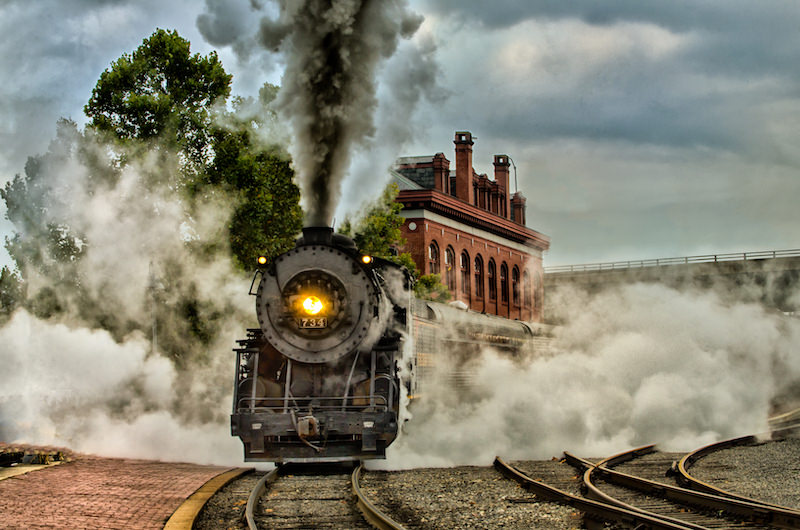 How did your own work as an artist influence your decisions?
I became known for painting an interior, a still life and a cityscape all in one. So, when setting up a still life, bring objects that have significance to you ​and​ will generate a visual response in the viewer. A good still life is a formal arrangement with a personal connection. I will spend hours just placing the objects.
As an instructor, what guidance do you often give your students?
You gotta feel passionate about it or forget it​. Without intent, y​ou'll make a blah piece. The creative process should be a powerful experience.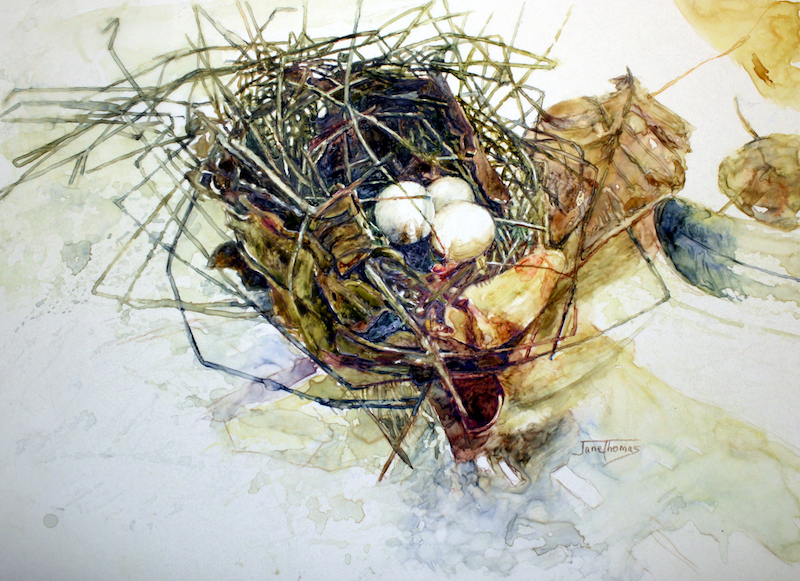 What advice do you have for artists who were not selected this time?
Rejection is tough, but it will always be a part of the art-making experience. There are so many close calls! And subjectivity always plays a role, you can't deny that.