I've invited my longtime student Stephanie Markel to compare her experiences studying art at a school and in a private studio, or as they say, "in real life," and now virtually, on a digital platform. Stephanie has been a student of mine at the Art Students League and has also studied with me privately. A few months ago, as New Yorkers began self-quarantining in response to the COVID-19 pandemic, Stephanie decided to press on with her work by joining the online learning program that I launched last month. I hope you find insight and draw inspiration from her experiences. I encourage you to be always exploring new ways to develop your work. private drawing lessons online
---
I have been a student at the Art Students League for about ten years. During that time, I have studied primarily with Costa. After seeing his work in the annual instructor's show, I immediately knew that I wanted to study with him. I had little experience when I joined his painting class. I am a dentist by profession with a lot of experience in academia. Never have I encountered the generosity and passion in a teacher, and I've had many. He sets the bar high and doesn't patronize students. The results are amazing. He attracts students of all levels and is somehow able to impact us all. One only has to look around the room to see the high level of talent and continuous growth. He's so committed that he teaches even during breaks and is available to his students for critiques via e-mail. His vast knowledge of material is supplemented with in-class demos and online lists. His energy is boundless as he makes sure that each critique is applicable to the whole class. Costa even compiled a list of the ten most common errors made by artists of all levels. He approaches art history as both a scholarly pursuit as well as a learning tool for his students to be inspired by the techniques of myriad artists. It's an atmosphere I've missed since the Art Students League closed in March.

After traveling with Costa for an international travel workshop in Amsterdam a few years ago, I began studying with him privately in his studio. I regard studying privately as an honor. We began working on a graphite drawing of a still life, which he encouraged me to set up according to my own aesthetic sensibility. We then worked side by side. Working privately enabled me to actually watch how he works as well as develop my skill set. Costa has the rare ability of allowing you to grow independently. If you see his student shows, it becomes apparent that each student is encouraged to develop a personal style. In his generous ways he encourages you to expand your knowledge of other artists by sharing his personal art library as well as encouraging you to ask questions. He and I have also worked with live models. Working with a model allowed me to push my personal artistic limits.
It is common for students to want to "take their art to the next level," as they say, but how is that really accomplished? One way is private study, that one-on-one, tutorial approach that offers customized instruction. Here, an instructor can focus on the individual's strengths and weaknesses to deliver detailed criticisms at regular intervals. For me, simply being that close to the model, having the luxury of selecting the pose, and then continuing to work until I could take the drawing no further, provided an optimal situation where I could absorb and then apply Costa's expert critiques. This allowed me to expand my skills.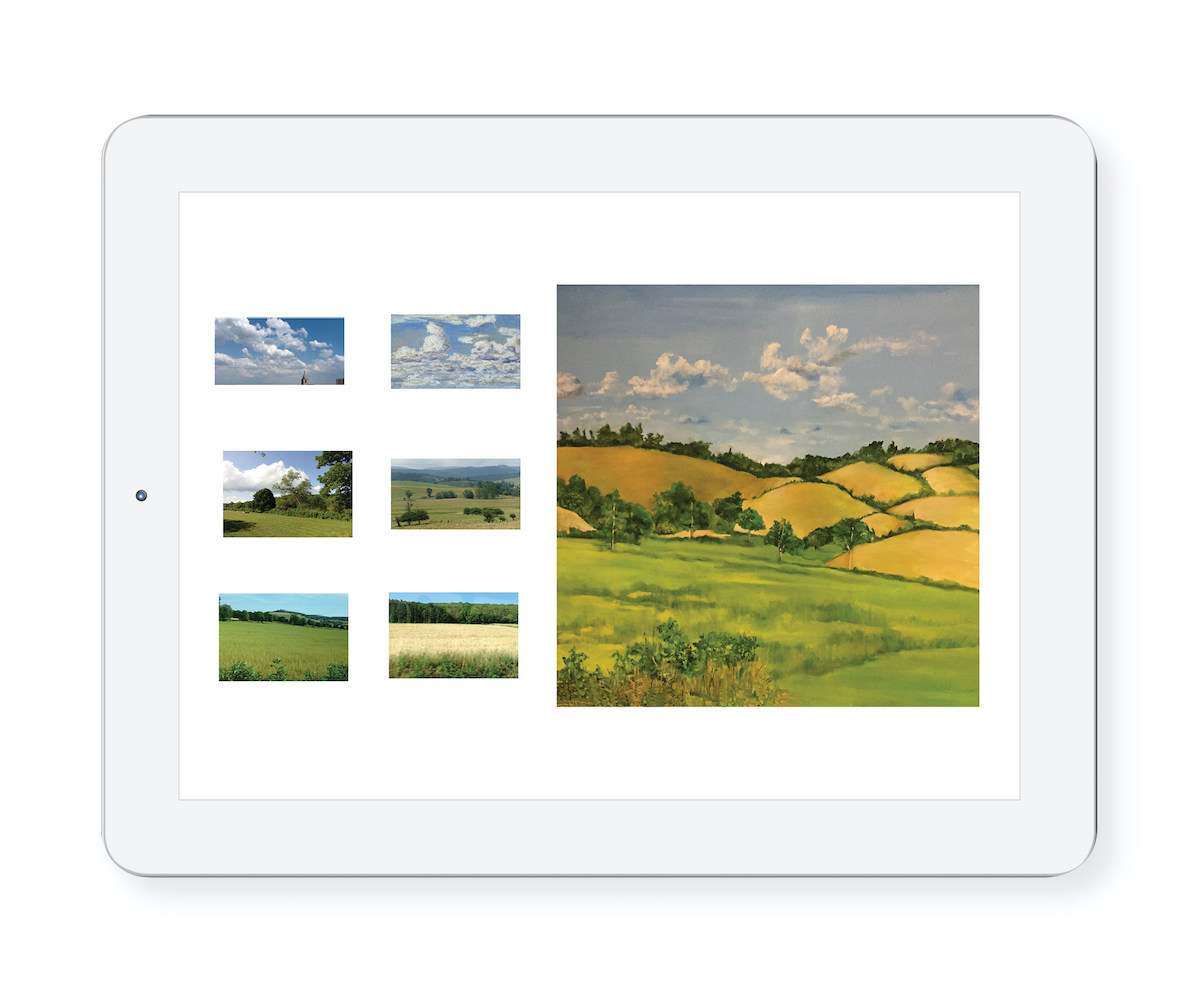 After the pandemic hit and in-person studio sessions were no longer possible, I signed up for online individual learning sessions with Costa. These have also been incredibly helpful. The process is a bit different than studying in person. Costa starts by juxtaposing your photo reference (be it a landscape, portrait, or still life) with a photo of your work in progress. He resizes both so they can be viewed simultaneously on a split screen. This is a powerful tool that I have adopted to evaluate my own work, especially portraits. Comparing both images on a split screen makes inaccuracies obvious and has strengthened my ability to self evaluate. In our sessions, Costa continues to share art-historical references as well as foster conversations about artists who inspire us all. I had been working on a still life from a group of reference photos that I patched together. Fortuitously, Costa's recent lecture on Frans Hals proved relevant to my own work. His critique involved referencing many artists and their technical solutions. Again, his instruction has been invaluable.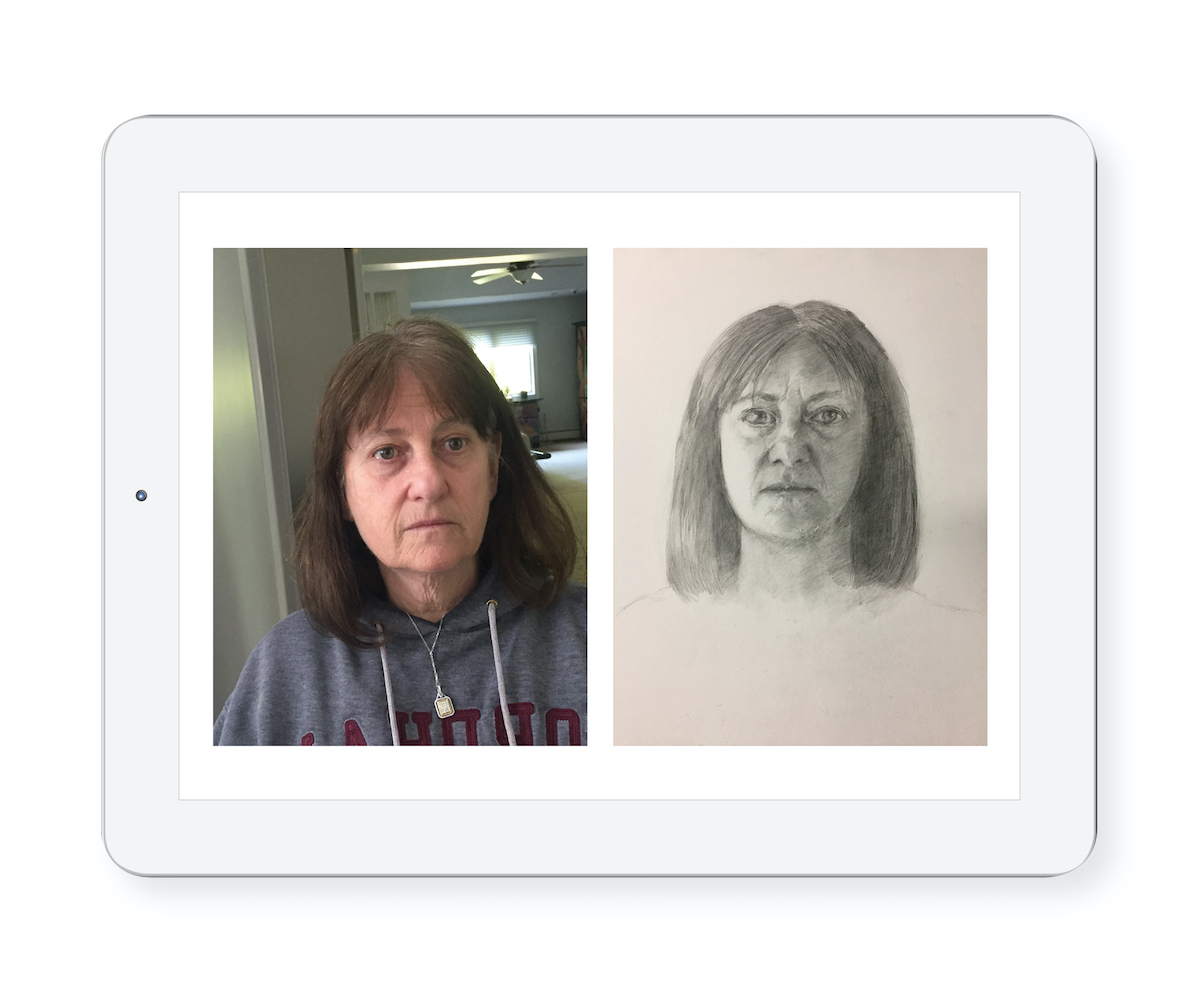 There are so many qualities that set Costa apart as a teacher. Many of his students, like me, have worked with him for years. This is because he is constantly evolving. He continually brings new perspectives to his teaching. He loves his students and their work. He cannot help but be joyful from their successes because he loves art and our marks.