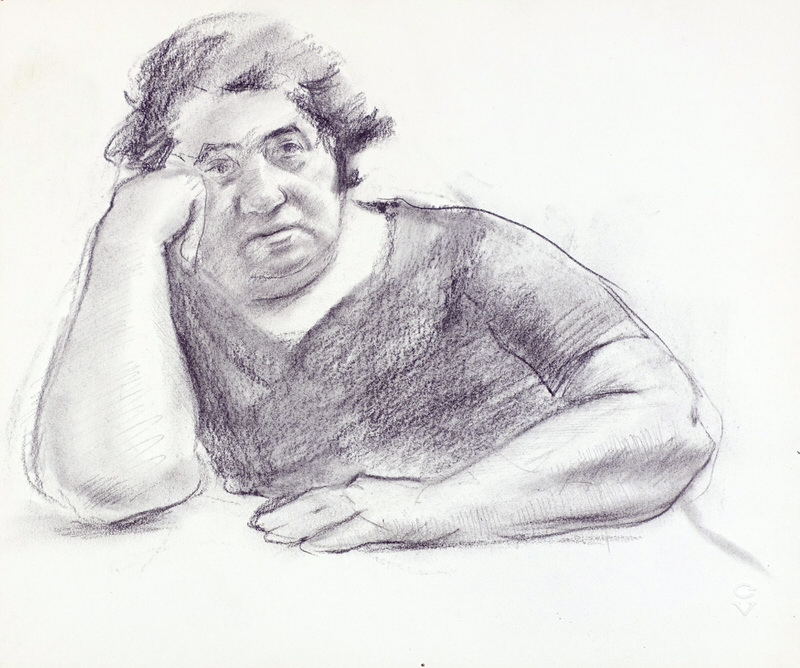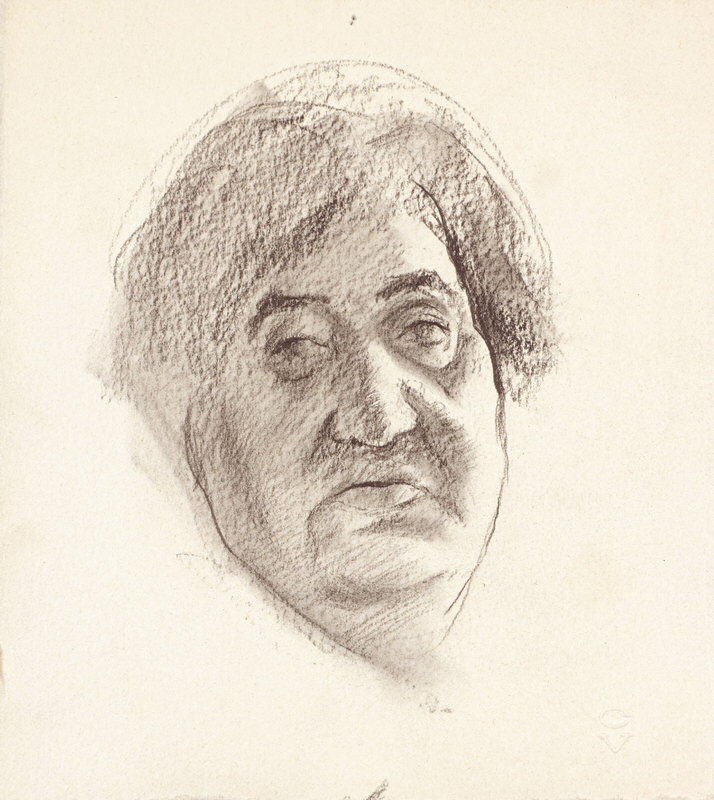 Back when we were kids we sketched well, but we didn't take drawings that far. Over the last thirty years, because of the blossoming of the French academic ateliers that focus on rendering, it has reversed. Today, I find a lot of students who do finished drawings well, but don't sketch well.
I discovered a cache of about thirty sketches of my mother that I made between 1974 and 1978, when I still lived in my parents' home. These mark a certain point in my artistic and personal development. Three of them are on view in Parent Portraits, a group show curated by Robert Bunkin and his wife Jenny Tango, at Westbeth Gallery.
My mom, Anna, lived with chronic pain, and because of her health problems, she was in and out of hospitals for years. For much of my early life, she was depressed and lonely though never bitter. Sketching was my way of communing with her. We would sit with tea, and she'd would be posing, informally, while telling me stories. It was a way for me to keep her company.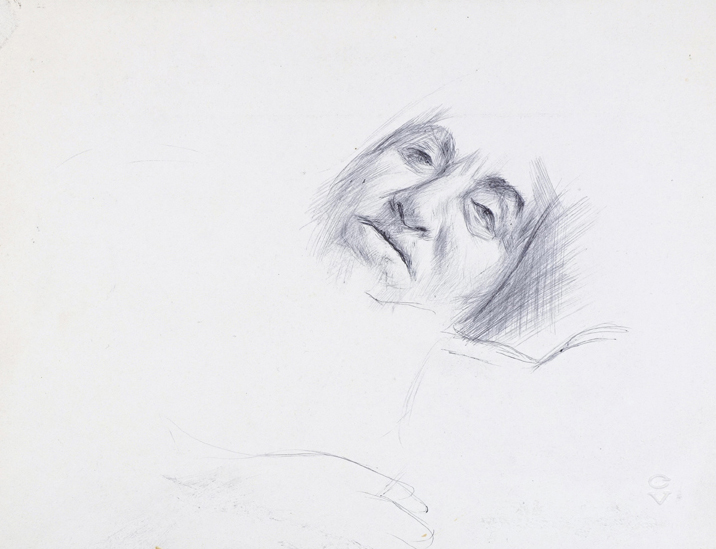 I always had a sketchbook with me, like it was attached to the hip. I drew all the time. These sketches reflect that immediacy and informality. My mom didn't really respond that much to them. She just let them happen. And I think she appreciated my company more than anything.
At the time, I intended to save these sketches as reference for something larger and more finished. But the couple paintings of my mom that I started, I didn't complete. She ended up moving back to Greece for part of the year. When she was diagnosed with Alzheimer's, it became difficult for her to sit. That's why I didn't take these sketches further.
I did do some drawings of my dad, though fewer because he was not around as much. We didn't have the connection that my mom and I shared. My mother was high on the empathic meter, while my father was high on the narcissistic meter. They were literally opposites.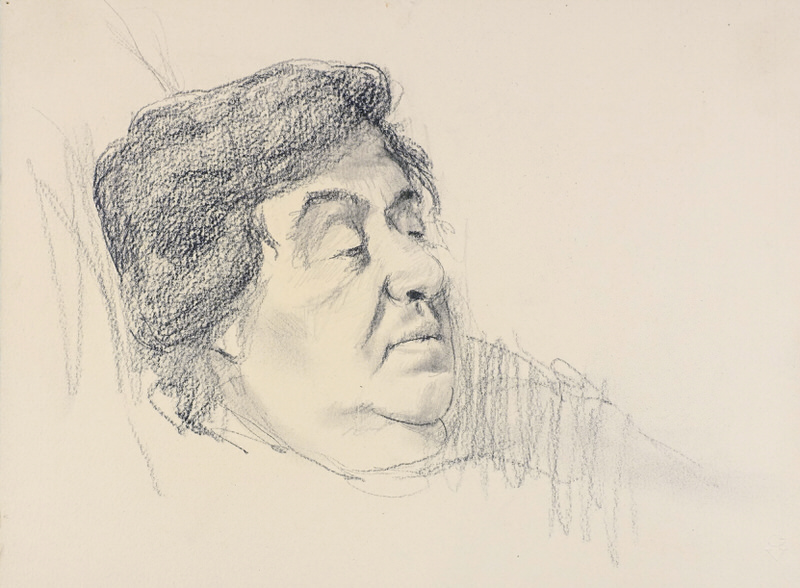 That empathic connection I developed in these sessions informed how I think of the symbiotic relationship between artists and models. The model is vulnerable, but so is the artist. There's a power in both the intense gaze toward the model and the gaze of the model looking back, which I try to capture. Once the work is finished, the model's gaze is transferred to the viewer, who now stands where the artist once stood. The "viewer" becomes "the viewed."
The dynamic involves three things: what I am feeling in the moment; what the model feels in the moment, and how I observe and then interpret the model. That process involves openness and empathy.
Parent Portraits represents the polar opposite of the detached glibness of the art world today. Its concepts don't come from marketing designed to get your attention.
Leonid Gervits, one of the exhibiting artists, said to me that there is no way you cannot feel something about your parents. Whatever that feeling is, it is honest and not fabricated. The artwork conveys ingenuous feeling.
In representing the spectrum of love and pain, this exhibition of parent portraits offers the antithesis of detachment: connection.
---
Parent Portraits continues through June 8, 2019.