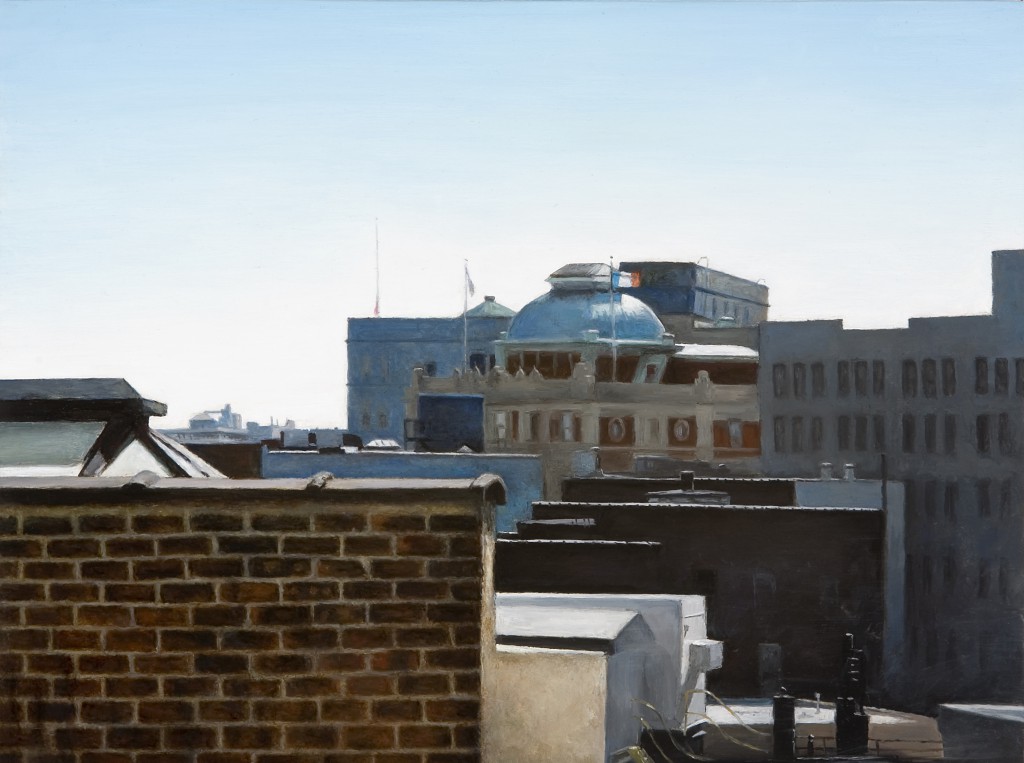 The League of Masters, Past + Present: Works by the Art Students League Teachers and Students celebrates the League's continuing tradition of supporting artists, exhibiting significant works by past League masters such as Hans Hofmann, Burgoyne Diller, and Will Barnet, and shifts forward to focus on the diversity and talent of more than twenty-five contemporary League artists working today.
Two of Costa Vavagiakis's recent paintings are on view: a life-size seated nude, Gioia VIII, and a smaller cityscape of rooftops, Long Island City III.
Vavagiakis served as an art advisor for The League of Masters, which was organized in collaboration with InCollect. The exhibition is part of the eleventh annual event What's New What's Next 2019 at the New York Design Center, which continues through October 9, 2019.